About Precision Made Joinery Ltd
At Precision Made Joinery Limited we take great pride in offering bespoke timber joinery and specialise in the custom design and manufacture of beautiful wooden windows, doors, staircases, kitchens and much more.
We work with a varied client base, including Interior Designers, Construction and Renovation Contractors, Architects, Heritage sites and Private Homeowners, many of whom are on a repeat basis. Our tailored approach is different depending on the client, but our aim is always the same, to provide an expert approach with absolute attention to detail and, of course, a high-quality finish.
We place a huge emphasis on understanding your needs, your space and what is important to you when creating your bespoke joinery and cabinetry.  A visit to our Workshop-based Showroom will give you a good feel for the quality of our work and you'll see projects in production first hand. We can generate 3D visuals and plans of your tailored room and cabinetry, allowing you to fully immerse yourself in the design and features, helping you to finalise those all-important final decisions – colours, finish, materials etc.
Our passion is creating quality joinery to suit all budgets, lifestyles and requirements. Please do not hesitate to get in touch to discuss your bespoke joinery requirements. We look forward to hearing from you.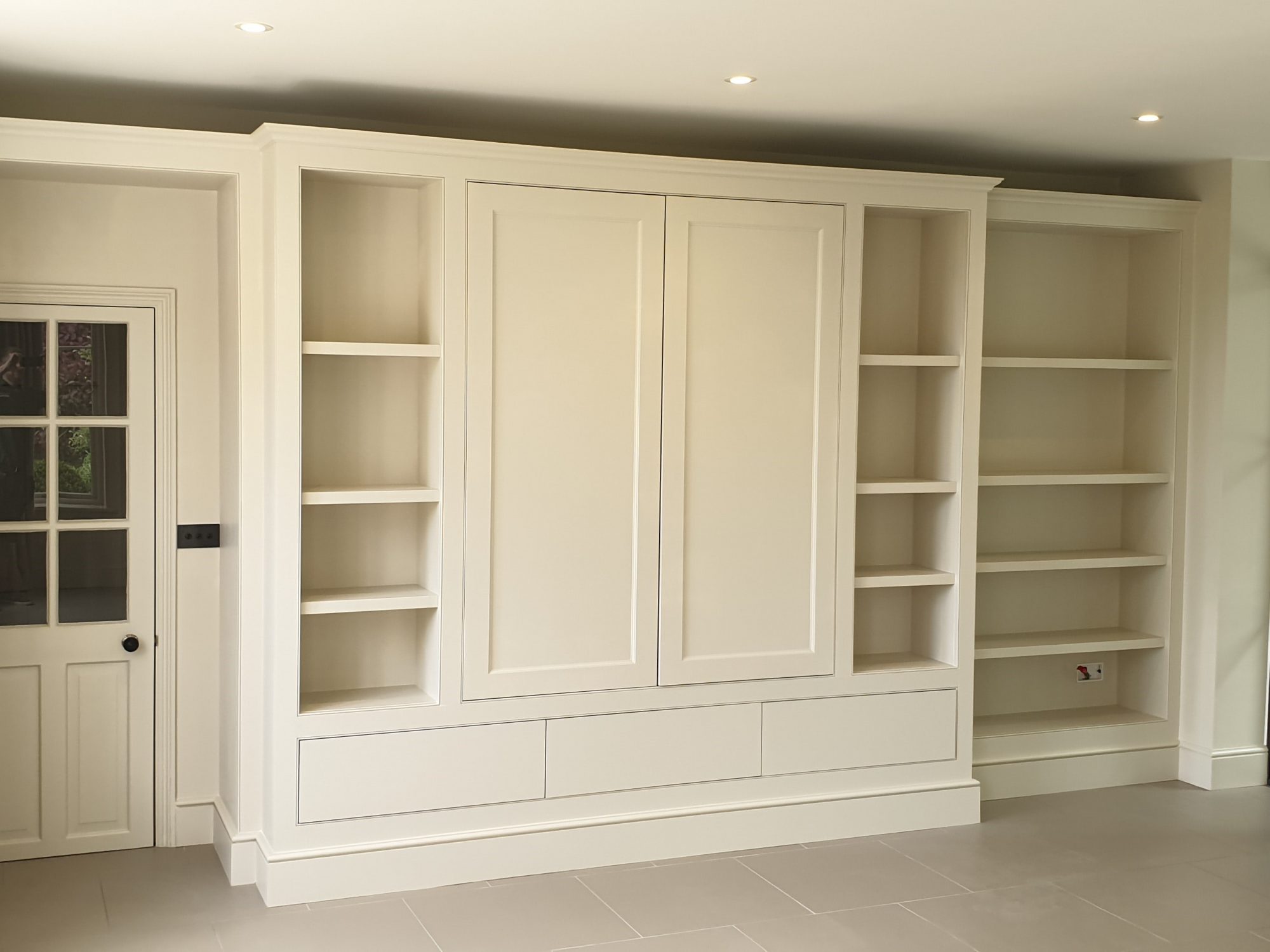 Who We Are
Precision Made Joinery Limited is owned by Craig Green and Scott Grimwood. We are two highly regarded joiners who together have over 30 years' experience in the industry.  It was always our ambition to start our own company, to meet the individual needs of our clients with expertly crafted high-end bespoke joinery solutions. This is still and will remain our company ethos.
Operating from our fully-equipped premises with a highly skilled team of joiners, on the outskirts of Sudbury, Suffolk, we have the capability to undertake just about any project in timber. From full room fit-outs to individual internal items such as beautiful bespoke cabinets, staircases and doors to external items such as traditional box sash windows, entrance doors and gates. Precision Made Joinery will design, make, deliver and install your item anywhere in East Anglia.
We have invested in a design software that enables us to generate fully rendered 3D visualisations – from a simple cabinet through to a fully immersive virtual recreation of a room, allowing any layout changes to be made in an instant with complete peace of mind for our clients.
We are proud to be assured members of the British Wood Foundation, complying with their Code of Conduct and all our windows can be PartQ Compliant.
We're fortunate enough to work in a profession that is also a passion and this is reflected in all the joinery that leaves our Workshop.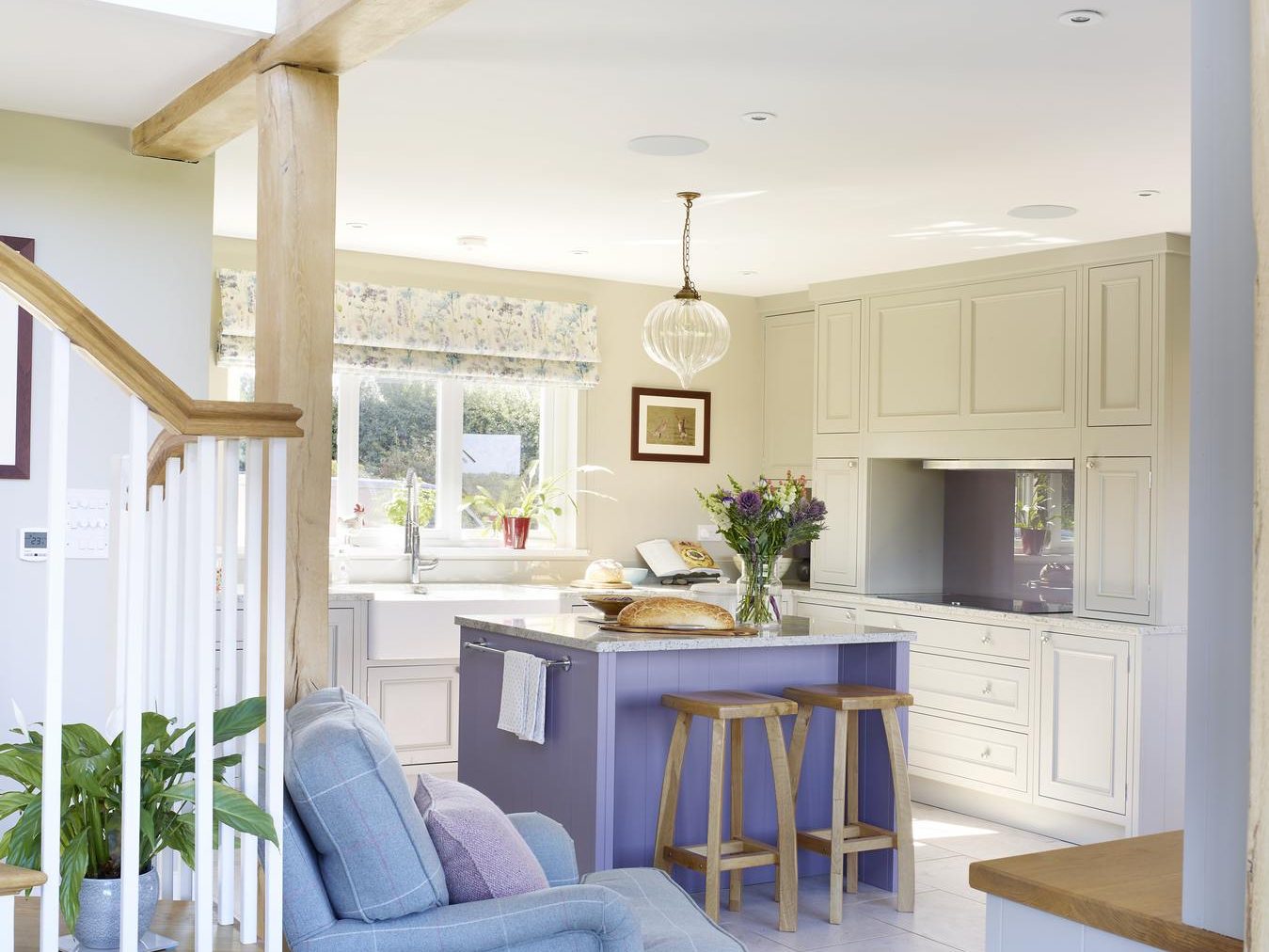 Residential Joinery
We deal with many homeowners directly when it comes to their joinery requirements. We take the time to understand your requirements before we start the design phase. Over the years we have manufactured all aspects of joinery from custom made Kitchens, Study and Living Rooms to external doors, various styles of windows and bespoke staircases to garage doors, entrance gates. We have dealt with the most simple of projects, right the way through to unique windows on Listed buildings twisted around original structural beams. We are happy to deal with any enquiries however simple or complex.
Heritage Joinery
Here at Precision Made Joinery Limited, we understand the importance and sensitivity of dealing with specialist buildings. We have dealt with a number of Churches and Chapels, as well as Listed buildings and properties in conservation areas. We ensure we copy any drawings, templates and plans exactly so that any joinery we supply meets the necessary regulations.
Trade Joinery
We have a number of contractors who deal with us on a regular basis and with our ever increasing team of skilled joiners hope to form further working relationships with companies as the years go by.
We have dealt with trade enquiries on new build developments as well as English Heritage properties.
We always make sure we put in the time to ensure our agreed deadlines are met as we understand the importance of keeping to a schedule when a contractor has many trades to organise in order to complete a project.
We are now Part Q Compliant 
The new Building Regulation Part Q came into effect on 1st October 2015. Applicable to new homes and existing buildings that are being converted into new homes in England and Wales, it has brought with it a level of security into the new build housing sector.