Interiors by Precision Made Joinery Ltd
Your interior joinery requirement may be one cabinet or a full room fit-out, however, regardless of the size of the project, our aim is to always listen to what you want and to provide you with a high-end product.
Stage one  – Consultation
Whether you are looking for a bespoke Kitchen, Utility Room, Media Room, Dressing Room, Study or Living Room, it is important to understand you, your space and your needs. In order for us to do this we schedule in a convenient time and date to meet with you in your home, where we can discuss your individual needs, how you intend on using the space and what is important to you.
After our initial meeting we are able to provide you with an Estimate for all joinery, allowing you to assess if this fits within your budget and if you would like to work with us.
Stage two – Design
The next stage is to provide you with A3 plans, elevations and coloured renderings as well as a detailed estimate per full room-fit out. Designing any bespoke cabinetry takes time and we ask for a small fee of £250 for these plans. We endeavour to send these onto you within three weeks of our initial meeting. This is then deducted from your final invoice.
These plans are sent onto you for feedback and you will also have the opportunity to experience 3D visuals of your tailored room and cabinetry at our workshop based showroom. Any amendments to the design are discussed and the drawings adjusted to your requirements, ensuring you are happy with the look and feel of your bespoke cabinetry.
If you already have drawings and elevations supplied by an Architect or Interior Designer, we are more than happy to work with these as opposed to drawing up our own.
Stage three – Confirmation of order
When you are happy with the design and would like to go ahead, we ask for a 10% deposit that acts as a 'Confirmation of order.' This also secures your production dates in the diary. Depending on the size of the project and our current workload, we generally work with an eight week lead time. At this stage we will discuss with you the finer details of the design and show you samples of worktops, handles and knobs to help make those all important final decisions.  An installation date will also be agreed at this point.
We are fortunate in having strong relationships with a number of appliance manufacturers and to make your life easier, we would be happy to order these for you. If you would like to purchase the appliances yourself and would like us to store these, a handling fee of £25 per appliance will be required. 
Stage Four – The final touches
A final site survey is scheduled in approximately one month before the installation date. At this point we would confirm the final positions for any electrical points as well as plumbing. Once all these  details have been agreed, we will then require your next instalment payment of 30%.  Your plans are then sent to the workshop, where your designs are custom built and brought to life by our experienced and skilled joiners.
Stage five – Installation
Installation times can vary depending on the size of project, however you will be advised of these timescales much earlier on in the process. A further 40% payment is required on day one of the installation. Our fitting team have a combined experience of over 40 years in installing cabinetry and many of them would have worked on constructing your joinery.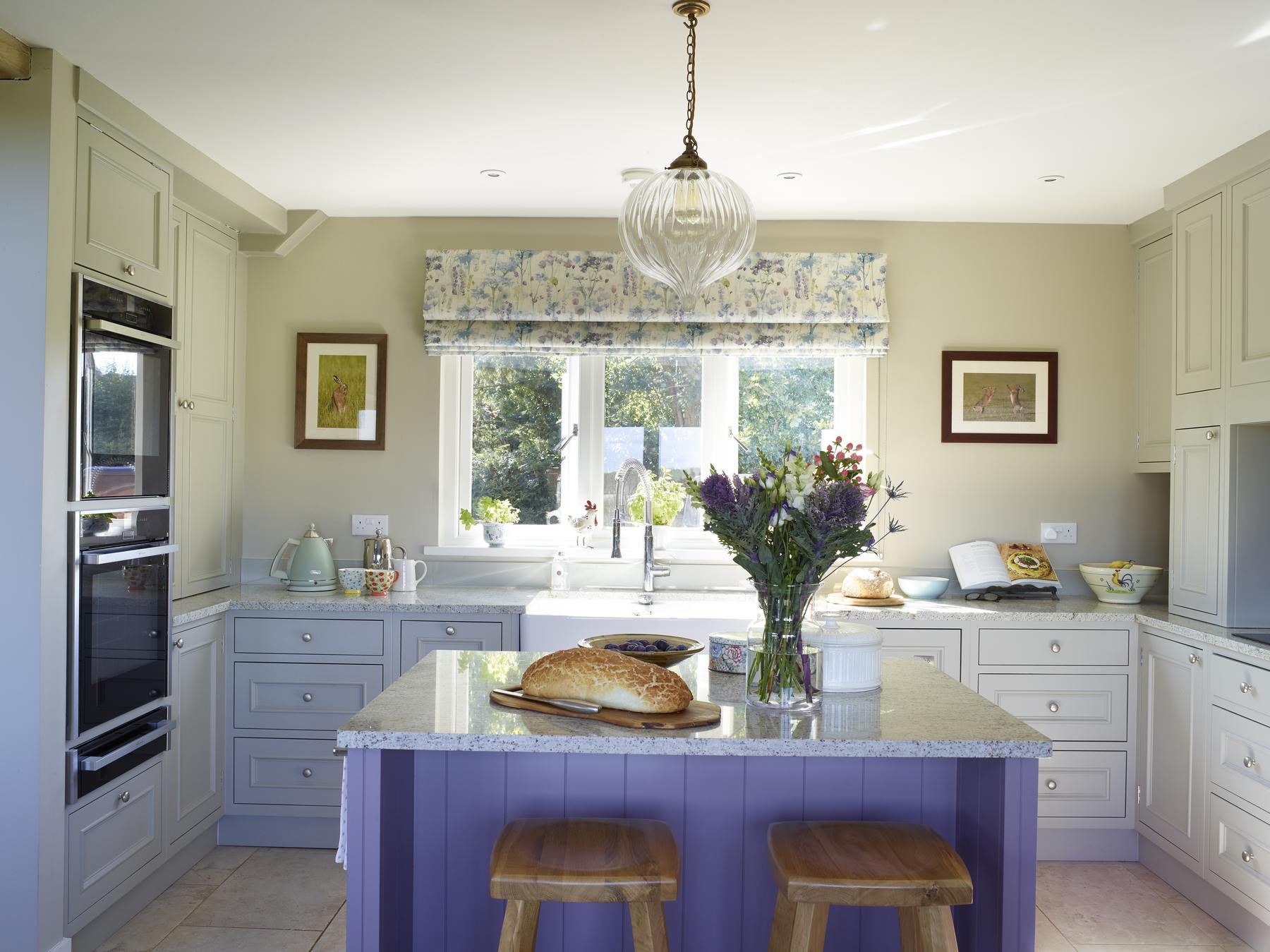 Stage six – Final decoration
The remaining 20% instalment is required on the last day of fitting.  Once the final decoration and  our own inspection of the cabinetry is completed by the fitting team, we will run through anything you can do to guarantee the longevity and quality of the wood or worktops etc. and ensure you are happy with your joinery.
Stage Seven – Aftercare
We pride ourselves not only on the quality of everything that leaves our Workshop, but also the service we provide anyone we work with. Therefore we feel it's important to schedule in a 6 month follow-up when we deal with any minor issues potentially caused by movement. We are however always available at the end of the telephone should you require any help or advice.